---
Community-driven coworking and business acceleration
---
Crazy Town is a community for freelancers, solopreneurs, micro-sized companies and others, who want to go further together rather than alone
---
---
We operate three locations across Finland – Jyväskylä, Tampere and Hämeenlinna. We will launch AI & Robotics -themed location in Pori in autumn 2018.
Ever since Crazy Town opened in 2002, our focus has been on peer-learning and peer-development of our members. All our locations give you access to local ecosystem and contacts. Each one is headed by a community manager / facilitator, who helps our member companies to collaborate. We put a lot of effort on building a supportive culture.
If you're looking for an energizing work environment, contact us about possibilities or use the form on the right to get more information.
Fill in the form to get more information about Crazy Town
---
With any membership, you always get access to the entire community and locations across Finland
---
Membership offering at all Crazy Town locations
---
GROWTH 

People-driven business acceleration. More sales, teaming up with other entrepreneurs, joint-projects and a thriving internal market, where more than 85% of our members do business together.
SKILLS
Hundreds of professional events, content, peer-learning with other members.
COMMUNITY
A supportive community and colleagues. You're not alone. We build and facilitate professional relationships between our members. Our community managers help everyone to make use of the platform.
SPACES
Our locations provide everything that a knowledge-intensive business needs. Every membership provides access to our spaces in Jyväskylä, Tampere and Hämeenlinna, plus our partner spaces elsewhere.
---
---
Regardless of your membership package, you always get 24/h access to common areas, meeting rooms and event spaces, as well as access to all Crazy Town communities
---
HOTDESK
200 eur
/ month + VAT
Full membership offering
24/h access to common areas in your home community + access to other locations
Unlimited use of event spaces and meeting rooms
No deposit, 1 month notice period
Pricing per person
FIXED DESK
290 - 350 eur
/ month + VAT
Full membership offering
Own desk, 24/h access to common areas in your home community + access to other locations
Unlimited use of event spaces and meeting rooms
2 month deposit, 3 month notice period
Pricing per person
TEAM
660 eur -
/ month + VAT
Full membership offering
Own room, 24/h access to common areas in your home community + access to other locations
Unlimited use of event spaces and meeting rooms
2 month deposit, 3 month notice period
Pricing per organization
---
Our community managers facilitate each location and help our members to make most out of it
---
Heidi
Länsisalmi
JYVÄSKYLÄ
+358 50 362 1383,
heidi.lansisalmi (a) crazytown.fi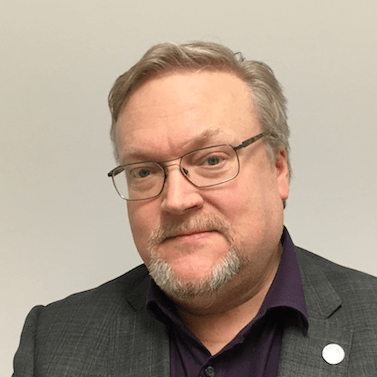 Timo
Lahti
TAMPERE & PORI
+358 400 788 674,
timo.lahti (a) crazytown.fi
Tuuli-Elina
Ruuskanen
HÄMEENLINNA
+358 40 757 1711,
tuuli-elina.ruuskanen (a) crazytown.fi
Mikko
Markkanen
CEO, founder
+358 40 758 8712,
mikko.markkanen (a) crazytown.fi
Crazy Town locations across Finland
Jyväskylä
Kauppakatu 39
40100 Jyväskylä
Hämeenlinna
Viipurintie 4
13200 Hämeenlinna
Tampere
Rautatienkatu 21 B
33100 Tampere
Pori
Rautatienpuistokatu 7
28130 Pori