"Oh, Finland!". That's what I say whenever this country shows me how amazing it can be, over and over again. Probably the first time was when I saw its unique nature. The second when I realized how polite people were compared to the other countries that I have visited, then the security, the infrastructure, education level, Angry Birds, and so forth. And like this, little by little, it became evident that I wanted to plant my roots here.
First steps toward Finland
To finally decide to live in Finland, execute plans to move, and defining to start a Digital Marketing business in the country were all easy to get done. The pros were so many to even consider other options, and the startup scene in Finland is growing exponentially which only adds up, and I also shouldn't leave without mentioning that my spouse is a Finn. The hard part proved to be not considering the cultural difference.
Back in Brazil, when I started my own company, I had to go through a bureaucracy of various forms and several different places to just confirm that the company had an address. In Finland, you first need to decide which type of company makes the most sense for your type of business. After that, all you have to do is follow the registration, that can be done online or on paper, and for that, you can even get free consulting.
So why setting the company was the hard part for me? because I have complicated my registration in every possible way. I was unsure about which kind of company to open, where to go next. Part of this stress was caused, I believe, due to the fact of my tendency to anxiety, which I wrote about in a recent article tackling what I would call "The problem of this generation", which I include myself in.
I can't think of anything else otherwise, given that Finland is one of the most organized countries I know. As a matter of fact, to start a business here takes two weeks and you open it online (considering the Trade Register modality, for example).
I ended spending time checking for things that I wasn't supposed to at the point and making what was simpler harder. Anyway. I've learned with my mistakes that if I had just followed the online instructions, instead of trying to create problems by searching for more information or assuming the worse, I would have opened my company faster, avoiding headaches.
In light of that here's:
Three lessons I learned from being an entrepreneur in Finland:
1. Carefully do your research on business types in Finland and read the site. You can find everything related to how to start a business in Finland mostly on two websites: https://www.ytj.fi/ and https://www.prh.fi/ and also register your own company.
2. You can always count on help. Uusyrityskeskus is probably the best place to start your answers. They give free consulting and direct to services that your company might need at the starting point.
3. Maybe one of the most important that I've learned in the past months: Network is king in Finland. Make sure to be involved in the business circles since the beginning, which might help you launch your business faster.
And here my troubles began to disappear…
Recently I had the amazing opportunity to be part of a two months project in a big co-working space in the center of Tampere, at Crazy Town. There I learned the golden rule of the Finnish market: how important is to create your network in Finland.
Coming from the Digital Marketing world, where most of the conversation happens digitally I was caught by surprise with this insight, which makes a lot of sense.
In one of these events held at Crazy Town, I met Stanley Orock a Business Consultor, Specialist in International Trade in Africa that has been in the Finnish circles for about one year. He shared with me that:
"Living a life as an entrepreneur in Finland is as difficult as the Finnish language itself. You will get the help you need to get started if you step out of your comfort zone to collaborate, meet and network with people who are into the industry you are interested in. They will share their experience with you on how they get started and possibly network you with the right persons to help you with exactly what you need.

So, my advice to entrepreneurs in Finland or those who want to become entrepreneurs in Finland and be successful is, they should understand the fact that doing business in Finland is focused on networking and collaboration."
Stanley also has a motivational channel on YouTube focused in entrepreneurship where recently he interviewed Reggie Rusan, Founder and CEO of SimpleTech Solution in Finland, who is American and has been in Finland doing business for more than two years now. He mentions in the interview also the importance of networking:
"Business in Finland is more network-focused. So Finns sort of stereotypically don't buy from or don't hire from people that they don't know. So you have to get out and network in and meet people."
After I got those two insights it became clear that the path for any entrepreneur, being Finn or not, who wants to make business in Finland needs to create or be part of a network. To realize the importance of networking in Finland, these last few days I found myself watching a video shared on a social network with a Finnish recruiter Saku Tihveräinen, where we answer 50 questions on "To Find a job in Finland", where at least 1/4 of those he mentions the word networking.
Gladly, since I had the opportunity to participate in the Crazy Town pilot program of new talents in Finland I got to be presented to more people and start to make my network in Finland, but the lesson learned in practice is in one sentence: networking is king in the Finnish lands.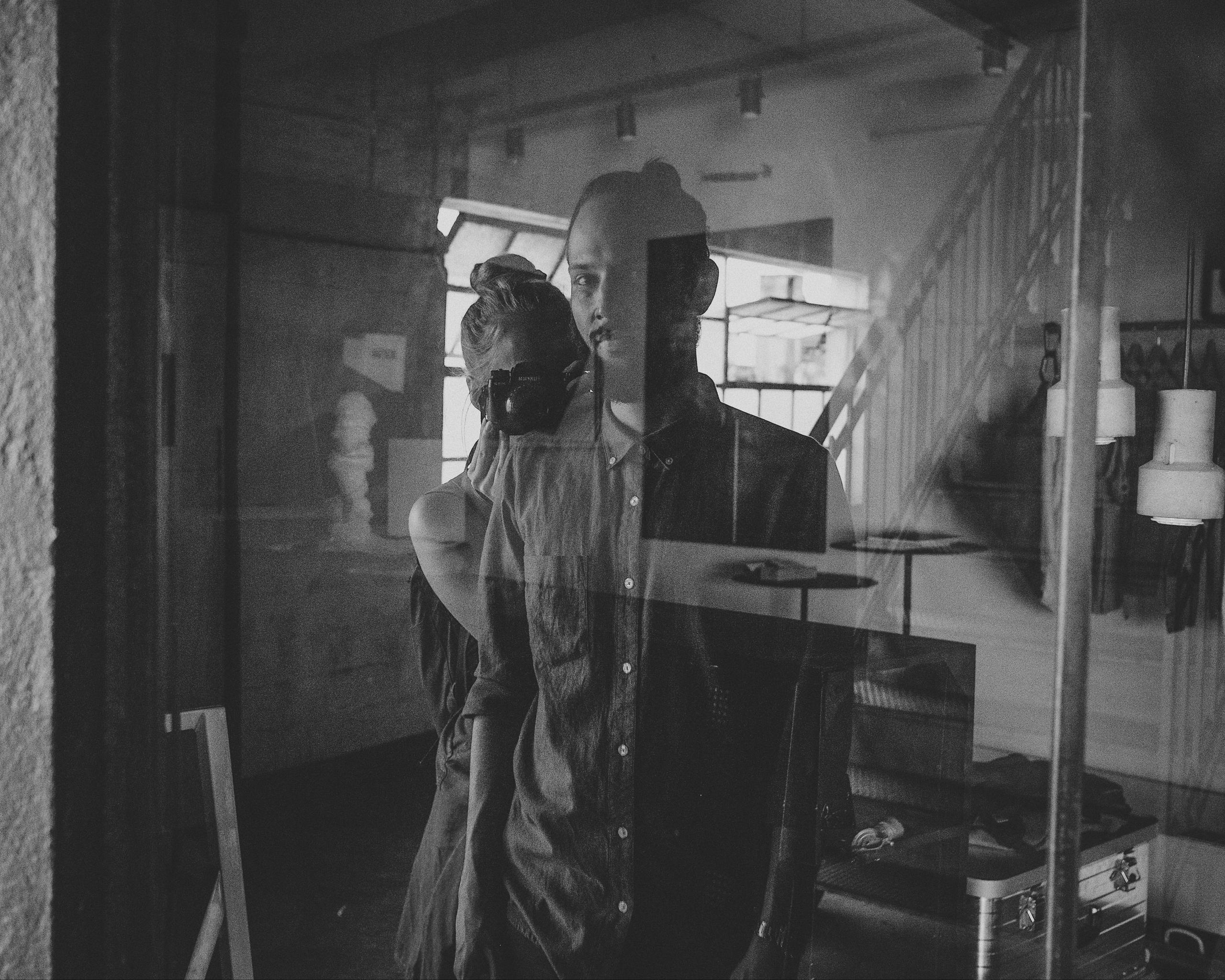 A little more about IMAGEM, my company.
IMAGEM, it is the fruit of the dream of two people wanting to make a difference for the small and medium companies struggling to be seen online.
The company is focused primarily on helping brand new companies, startups and solopreneurs with practical online presence solutions, as in one package digital marketing solutions kit. The company services are social media strategy, photography, web design, branding, and digital marketing strategy.
Our Services include Social Media Content, Digital Marketing Strategy, Photography, Branding and Web Design.
Let's make you look as awesome online as you are everywhere else. ⠀
Discover more about IMAGEM Creative Studio at https://imagem.is/